The young designers shaping the future of Korean fashion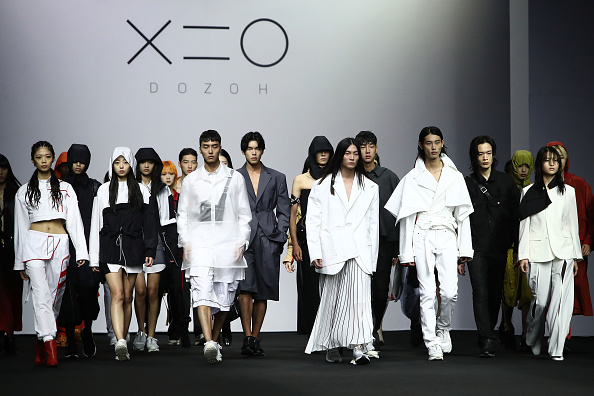 Korean fashion has experienced a remarkable evolution over the years, with a rich blend of tradition, innovation, and global influence. The vibrant landscape of Korean fashion owes much of its success to a new generation of young designers who are redefining the industry's future. Breaking barriers, challenging traditions, and infusing their unique vision into their creations, these talented individuals are transforming Korean fashion into a global phenomenon.
Evolution of Korean Fashion
Traditional Korean Fashion
Korean fashion has its roots deeply embedded in the country's rich cultural heritage. Traditional attire, known as Hanbok, has played a significant role in shaping the Korean fashion landscape. Hanbok is characterized by its graceful lines, vibrant colors, and meticulous craftsmanship.
Hanbok: The Traditional Attire
Hanbok, the traditional Korean attire, embodies elegance and sophistication. With its distinct silhouette and intricate embroidery, Hanbok has captivated fashion enthusiasts worldwide. Although traditionally worn on special occasions, modern interpretations of Hanbok have emerged, making it accessible for everyday wear.
The Rise of Young Designers
Breaking Barriers and Challenging Traditions
Young designers in Korean fashion are not afraid to push boundaries and challenge conventional norms. They bring fresh perspectives to the industry, blending traditional aesthetics with contemporary elements. By experimenting with unconventional silhouettes, innovative fabrics, and bold color palettes, these designers are reinventing Korean fashion.
Experimenting with Silhouettes and Fabrics
One hallmark of the young designers shaping Korean fashion is their fearless experimentation with silhouettes and fabrics. They seamlessly fuse different materials, creating unique textures and shapes that redefine traditional Korean garments. This avant-garde approach breathes new life into the industry, attracting attention both locally and globally.
Embracing Sustainability and Ethical Practices
Another notable aspect of the young designers' impact on Korean fashion is their commitment to sustainability and ethical practices. In a world increasingly aware of the environmental impact of the fashion industry, these designers prioritize eco-friendly materials, ethical production methods, and fair labor practices. Their dedication to sustainability sets an example for the industry as a whole.
Influence of K-Pop and K-Drama
Global Popularity and Impact
The global popularity of K-Pop and K-Drama has undeniably influenced Korean fashion. Artists and actors have become style icons, inspiring trends and shaping consumer preferences. The fashion choices showcased in music videos and television dramas have sparked international interest in Korean fashion, leading to its widespread recognition.
Fashion as a Visual Language
K-Pop and K-Drama serve as powerful visual mediums, allowing artists and actors to express themselves through fashion. The fusion of music, performance, and style creates a holistic experience for fans. This unique approach to fashion has permeated the industry, encouraging designers to experiment and create visually captivating pieces.
Fusion of Tradition and Modernity
Contemporary Hanbok: A Modern Twist
A significant trend in Korean fashion is the emergence of contemporary Hanbok. Designers have embraced the challenge of reinventing this traditional attire for the modern age. Contemporary Hanbok preserves the essence of its historical roots while incorporating modern elements, making it relevant and appealing to a broader audience.
Incorporating Traditional Elements
Designers skillfully incorporate traditional Korean elements into their collections, paying homage to the country's cultural heritage. From embroidered motifs to the use of traditional fabrics like silk and hanji (traditional Korean paper), these elements infuse a sense of nostalgia and authenticity into modern designs.
Korean Street Style and Fashion Trends
Street Style: An Expression of Individuality
Korean street style has gained global recognition for its fearless and eclectic approach to fashion. Individuals use fashion as a means of self-expression, creating unique and personalized looks. From trendy neighborhoods like Myeong-dong to the bustling streets of Hongdae, Korean street style is a melting pot of creativity and individuality.
Impact of Social Media and Influencers
The rise of social media has significantly impacted Korean fashion. Platforms like Instagram and YouTube have provided a stage for aspiring fashion influencers to showcase their style and gain a following. These influencers, armed with their distinctive fashion sense, have the power to shape trends and influence consumer choices, amplifying the reach and impact of Korean fashion.
Fashion Weeks and Emerging Talent
Seoul Fashion Week: A Platform for Innovation
Seoul Fashion Week serves as a platform for emerging talent to showcase their collections and gain exposure. The event attracts fashion enthusiasts, industry professionals, and media from around the world, propelling young designers into the international spotlight. The runway shows highlight the diversity and innovation within the Korean fashion scene.
Rising Stars and Their Unique Vision
Seoul Fashion Week has catapulted many young designers to prominence. Emerging talents like [Designer Name 1], [Designer Name 2], and [Designer Name 3] have captured attention with their distinct vision and innovative designs. They epitomize the future of Korean fashion, continuously pushing boundaries and reshaping the industry's landscape.
Future Directions of Korean Fashion
Embracing Diversity and Inclusivity
The future of Korean fashion embraces diversity and inclusivity. Designers are breaking away from conventional beauty standards and embracing models of different ethnicities, sizes, and genders. This shift towards inclusivity paves the way for a more representative and empowering industry.
Exploring New Aesthetics and Cultural Influences
Korean fashion is poised to explore new aesthetics and draw inspiration from various cultural influences. Designers are increasingly blending Korean traditional elements with global styles, creating a fusion that resonates with a diverse audience. This cross-cultural exchange opens up endless possibilities for innovation and creativity.
Conclusion
The young designers shaping the future of Korean fashion are revolutionizing the industry with their fearless experimentation, cultural pride, and commitment to sustainability. Through their innovative designs, they bridge the gap between tradition and modernity, infusing Korean fashion with global appeal. As K-Pop and K-Drama continue to captivate audiences worldwide, Korean fashion stands at the forefront of the global fashion stage, ready to inspire and influence the industry for years to come.