The spring 2022 trends you need to know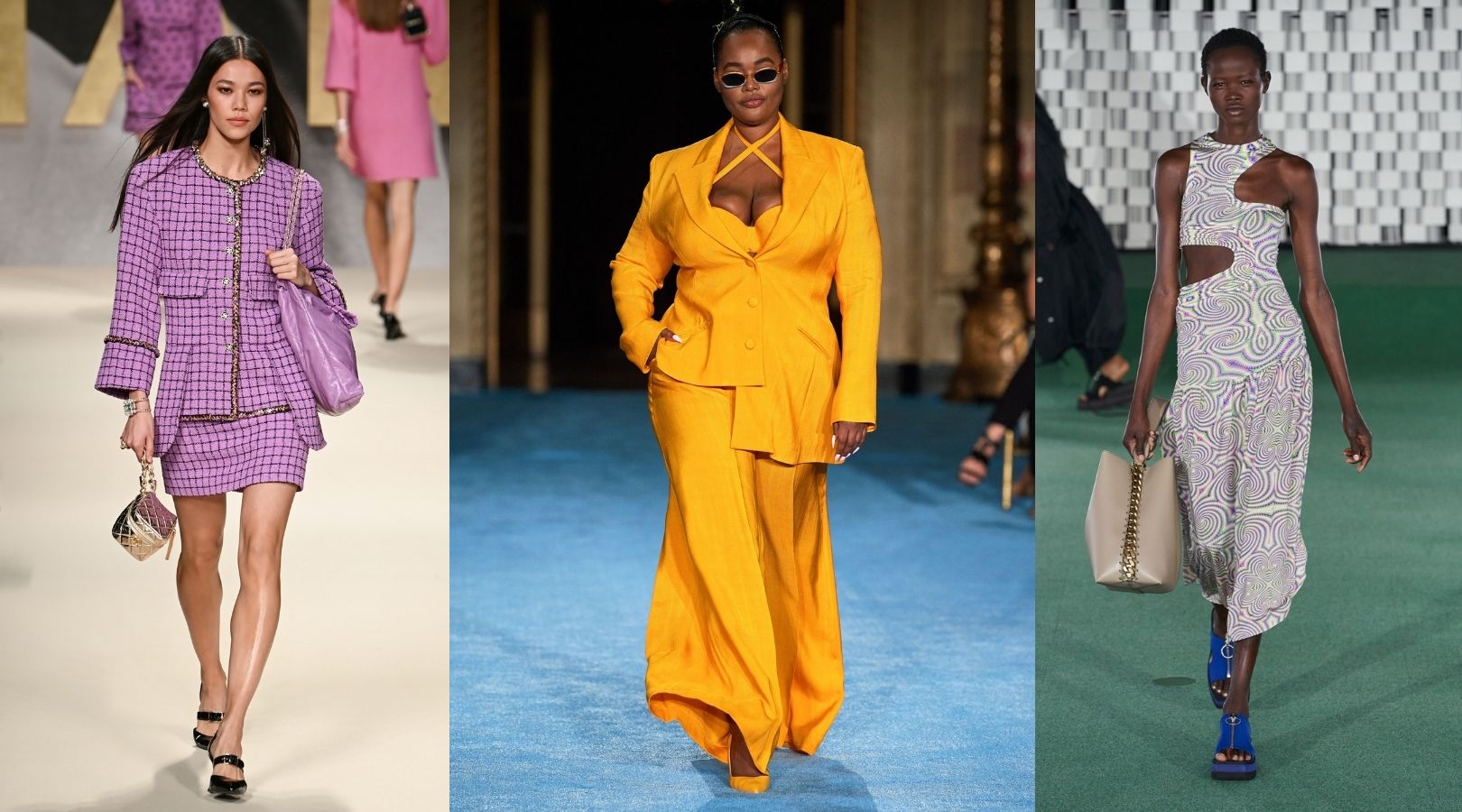 Spring is a season of rejuvenation, and what better way to embrace the fresh energy than by updating your wardrobe with the latest fashion trends? The spring of 2022 brings a delightful mix of bold and subtle styles, vibrant colors, and eye-catching accessories. In this article, we will explore the must-know trends for the upcoming spring season, ensuring you stay ahead in the fashion game.
Overview of Spring 2022 Trends
As the temperatures rise, fashion enthusiasts eagerly anticipate the trends that will dominate the spring season. The fashion runways have showcased a range of exciting styles, promising a refreshing and diverse wardrobe for fashion enthusiasts worldwide. Let's delve into the key trends you need to know to create a stunning springtime look.
Clothing Trends
Bold Patterns and Prints
Floral prints and vibrant patterns
Spring wouldn't be complete without the perennial favorite: floral prints. This season, expect to see bold and oversized florals gracing dresses, skirts, and blouses. Pair a vibrant floral dress with a denim jacket for a casual yet chic look. Embrace the artistic side of spring with abstract designs, such as brushstroke patterns and geometric shapes.
Animal prints and abstract designs
Unleash your wild side with animal prints that are making a comeback this spring. Opt for leopard or zebra prints on blouses, skirts, or accessories to add a touch of fierceness to your ensemble. Additionally, abstract designs in bold and contrasting colors can infuse a contemporary edge into your spring outfits.
Pastel Colors
Soft shades of pink, blue, and lavender
Pastel hues are synonymous with spring, and this year is no different. Embrace the softness of the season by incorporating shades of pink, blue, and lavender into your wardrobe. Pastel-colored blouses, trousers, and jackets can instantly add a touch of elegance and femininity to any outfit. Mix and match different pastel shades to create a harmonious and ethereal look.
Incorporating pastels in different outfits
Don't limit pastels to just clothing; embrace them in accessories as well. A pastel-colored handbag, a pair of earrings, or even a pair of shoes can add a subtle yet impactful touch to your overall look. The versatility of pastel colors allows you to experiment and create unique combinations that reflect your personal style.
Flowy Silhouettes
Maxi dresses and skirts
Spring calls for breezy and effortless outfits, and nothing embodies this better than maxi dresses and skirts. Flowy silhouettes are a staple for the season, allowing you to stay comfortable while exuding elegance. Opt for lightweight fabrics such as chiffon or cotton, and embrace the versatility of maxi dresses and skirts by pairing them with sandals or sneakers for a relaxed daytime look, or dress them up with heels for a sophisticated evening ensemble.
Wide-leg pants and loose-fitting tops
If dresses aren't your go-to style, wide-leg pants and loose-fitting tops are perfect alternatives. These silhouettes offer a contemporary and relaxed vibe, ideal for both casual and formal occasions. Experiment with different fabrics and patterns, and don't shy away from mixing and matching to create unique and fashion-forward outfits.
Accessory Trends
Statement Earrings
Oversized hoops and dangling earrings
Make a statement this spring with oversized hoops and dangling earrings. These accessories instantly elevate your look, adding a touch of glamour and playfulness. Opt for bold and eye-catching designs that feature colorful gemstones or intricate metalwork. Pair them with both casual and formal outfits to create a striking contrast.
Embellished and beaded designs
If you prefer a more bohemian and eclectic style, embrace the trend of embellished and beaded earrings. These unique accessories add a touch of artistry and individuality to your look. Look for designs with intricate beadwork, tassels, or feathers for a distinctive and eye-catching appearance.
Chunky Sandals
Platform sandals and block heels
Say goodbye to winter boots and hello to chunky sandals that are both fashionable and comfortable. Platform sandals and block heels are making a strong comeback this spring. Opt for bold colors like vibrant red, electric blue, or sunny yellow to add a pop of color to your outfit. The textured materials like suede or cork can add an interesting dimension to your overall look.
Bold colors and textured materials
Experiment with chunky sandals in bold colors and materials to make a fashion statement. Whether it's a pair of chunky white platform sandals or metallic block heels, these shoes will become the focal point of your ensemble. Embrace the versatility of chunky sandals by pairing them with skirts, dresses, or even wide-leg pants for a trendy and chic appearance.
Mini Handbags
Compact and stylish designs
Downsize your handbag collection this spring with mini handbags that pack a punch. These compact accessories allow you to carry your essentials while adding a stylish touch to your outfit. Look for unique shapes like circles, triangles, or even animal-inspired designs. Opt for vibrant colors or metallic finishes to make a bold statement.
Unique shapes and embellishments
Step out of your comfort zone and embrace the trend of mini handbags with unique shapes and embellishments. These bags serve as both functional and fashionable accessories, adding an element of intrigue to your ensemble. Experiment with different textures, like quilted leather or embellished fabrics, to further enhance the visual appeal.
Beauty and Makeup Trends
Natural Glow
Dewy skin and minimal foundation
This spring, the focus is on achieving a natural and radiant complexion. Embrace the "no-makeup" makeup look by opting for lightweight and dewy foundations or tinted moisturizers. Allow your natural skin texture to shine through while adding a subtle glow with a cream or liquid highlighter. The goal is to enhance your features while maintaining a fresh and effortless appearance.
Soft blush and subtle highlighter
To complement the natural glow, opt for soft blush shades that mimic a natural flush. Rosy pinks and peachy tones work well for all skin tones and add a touch of youthful vibrancy to your look. Apply a subtle highlighter on the high points of your face, such as the cheekbones and brow bones, to further enhance the glow.
Bright and Bold Lips
Vibrant shades of red, pink, and coral
Make a statement with your lips this spring by embracing vibrant shades of red, pink, and coral. These bold colors instantly add a pop of energy to your overall look. Whether you prefer a classic red, a hot pink, or a bright coral, choose a shade that complements your skin tone and personality. Matte or glossy finishes can be chosen based on your preference.
Matte and glossy finishes
Experiment with different finishes to achieve the desired effect. A matte lipstick offers a sophisticated and long-lasting look, while a glossy finish adds a touch of glamour and shine. Don't be afraid to mix and match different shades and finishes to create unique and personalized lip looks.
Statement Eyes
Graphic eyeliner and colorful eyeshadows
Elevate your eye makeup game with statement eyes that capture attention. Graphic eyeliners in bold shapes and colors are trending this spring. Experiment with geometric lines, double wings, or colorful accents to add a touch of drama and playfulness. Additionally, embrace the trend of colorful eyeshadows, opting for vibrant blues, greens, or even pastel shades to create eye-catching looks.
Long and fluttery lashes
Finish off your eye makeup with long and fluttery lashes that open up your eyes and add a touch of femininity. Whether you prefer falsies, lash extensions, or a volumizing mascara, the key is to achieve length and separation. Emphasize the outer corners of your eyes for a cat-eye effect or keep it natural with wispy lashes that create a soft and romantic look.
Conclusion
As the spring season approaches, it's time to refresh your wardrobe and embrace the latest trends. The spring 2022 fashion trends bring a mix of bold patterns, pastel colors, flowy silhouettes, statement accessories, and stunning beauty looks. Whether you choose to incorporate all the trends or pick and choose your favorites, the key is to have fun and express your personal style. Stay ahead in the fashion game and make a stylish statement with the spring 2022 trends.