The Best Street Style at Paris Fashion Week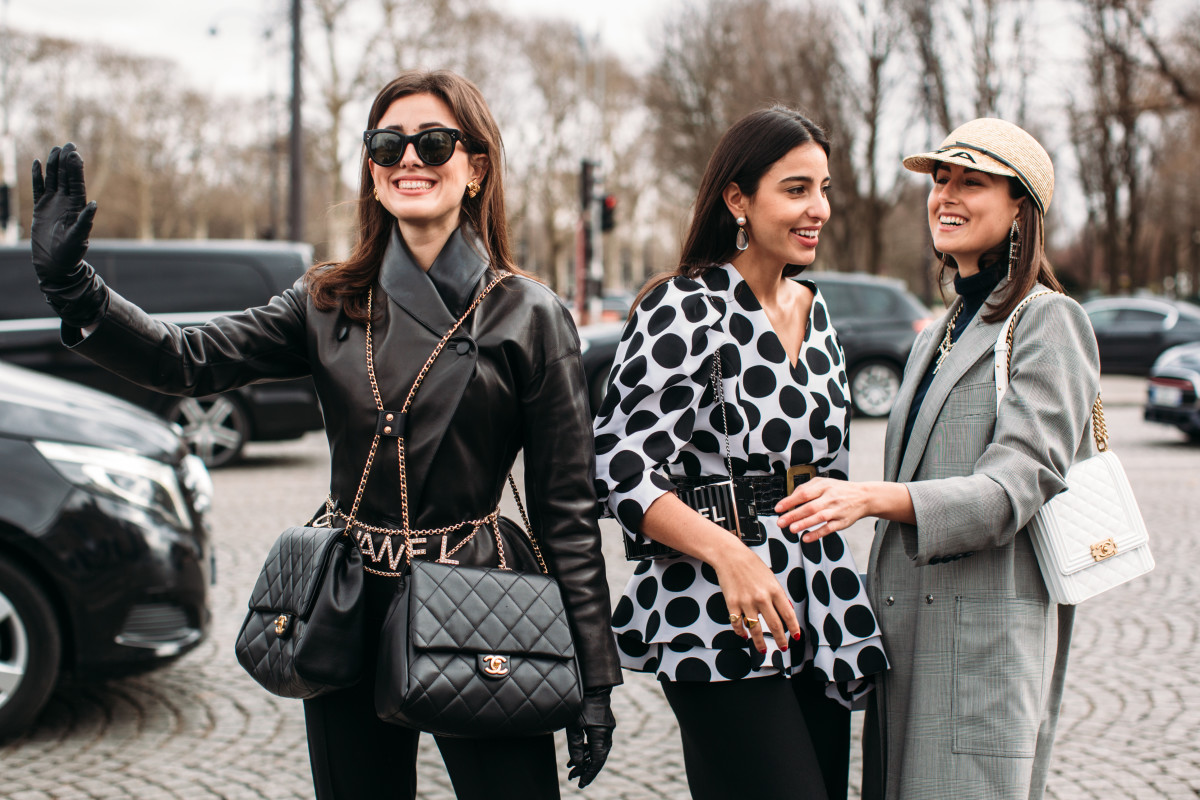 Paris Fashion Week is a prestigious event that sets the stage for the latest trends in the fashion industry. While the runway shows steal the spotlight, the streets of Paris during Fashion Week are equally captivating. The street style showcased during this event has become a significant part of the fashion narrative, influencing designers, fashion enthusiasts, and even everyday individuals. In this article, we will explore the best street style looks seen at Paris Fashion Week and delve into the impact and evolution of this phenomenon.
Paris Fashion Week
Paris Fashion Week is one of the most anticipated fashion events worldwide. Held twice a year, it brings together top designers, industry professionals, celebrities, and fashion enthusiasts. The week-long event showcases the latest collections from renowned fashion houses and emerging designers, making it a hub for creativity and innovation.
Street Style
Street style refers to the fashion choices and ensembles worn by individuals attending fashion shows, events, or simply walking the streets. It represents personal style, creativity, and self-expression. Paris Fashion Week serves as a platform for individuals to showcase their unique fashion sense and interpret the latest trends in their own way.
The Significance of Street Style at Paris Fashion Week
Street style at Paris Fashion Week holds immense significance within the fashion industry. It acts as a barometer for upcoming trends, allowing designers to gauge the response to their collections and identify popular elements. Fashion enthusiasts and influencers closely follow street style during Fashion Week for inspiration and to stay ahead of the curve.
Influences on Street Style
Street style at Paris Fashion Week is influenced by various factors, including cultural movements, music, art, and social media. Subcultures and youth movements often leave their mark on street style, with elements of punk, grunge, or hip-hop making appearances. Designers, fashion magazines, and celebrities also influence street style, creating a symbiotic relationship between high fashion and street fashion.
Trends and Styles
Paris Fashion Week is a melting pot of styles, with diverse trends emerging each season. From elegant and sophisticated looks to avant-garde and experimental ensembles, there's something for everyone. Some recurring trends include oversized silhouettes, bold prints, statement accessories, and a mix of high-end and vintage pieces.
Notable Street Style Icons
Paris Fashion Week attracts fashion-forward individuals from around the globe, resulting in a plethora of unique and influential street style icons. Names like Anna Dello Russo, Olivia Palermo, and Aimee Song have become synonymous with impeccable street style and are often photographed and featured in fashion publications.
Celebrity Presence
The presence of celebrities at Paris Fashion Week adds an extra layer of excitement and allure to street style. Actors, musicians, models, and influencers are frequently spotted attending shows and events, creating a buzz and garnering attention with their sartorial choices.
High-End vs. Affordable Street Style
Street style at Paris Fashion Week is not limited to high-end designer pieces. In recent years, there has been an increased focus on affordable fashion and mixing high-end and high-street brands. This inclusivity allows for a broader representation of styles and budgets, showcasing that great fashion can be accessible to all.
Impact on Fashion Industry
Street style's influence extends beyond the realm of personal style. Designers and fashion houses pay attention to street style trends and incorporate them into their collections. Street style photographers capture these moments, and the images often go viral on social media, further amplifying their impact.
Street Style Photography
Street style photographers play a vital role in capturing the essence of Paris Fashion Week. Their images highlight the individuality and creativity of street style, showcasing the best looks and inspiring fashion enthusiasts worldwide. Photographers like Scott Schuman (The Sartorialist) and Tommy Ton have become renowned for their street style photography.
Social Media and Street Style
The rise of social media has transformed street style into a global phenomenon. Platforms like Instagram, TikTok, and Pinterest have become virtual runways, allowing individuals to share their street style looks with a vast audience. Hashtags, influencers, and fashion bloggers play a significant role in shaping trends and bringing street style to the masses.
The Evolution of Street Style at Paris Fashion Week
Street style at Paris Fashion Week has evolved over the years, reflecting the changing dynamics of fashion and society. What started as a casual observation of attendees has now become a spectacle in its own right. Street style has become more curated, intentional, and influential, blurring the lines between street fashion and high fashion.
Conclusion
The street style seen at Paris Fashion Week continues to captivate and inspire fashion enthusiasts worldwide. It serves as a platform for self-expression, creativity, and the exploration of emerging trends. The symbiotic relationship between high fashion and street style has forever changed the way we perceive and engage with fashion.