Sana Javed dropped by Fashion Brand over Attitude Controversy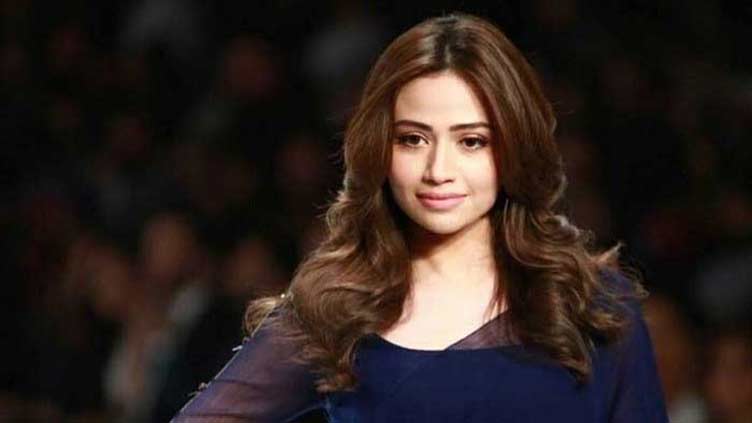 The fashion industry is no stranger to controversies, and recently, popular actress Sana Javed found herself at the center of one. Known for her talent and beauty, Sana Javed has been a prominent figure in the entertainment industry for several years. However, her association with a renowned fashion brand came to an abrupt end due to an attitude controversy.
The Overview of the Controversy
The attitude controversy surrounding Sana Javed erupted when reports surfaced about her unprofessional behavior during a fashion event. According to eyewitnesses, she exhibited a dismissive and condescending attitude towards the brand's staff, which led to an uncomfortable working environment. The news spread like wildfire, and soon social media platforms were buzzing with discussions about the incident.
The consequences of this controversy were immediate. The fashion brand, known for its commitment to professionalism and ethical conduct, made the difficult decision to sever ties with Sana Javed. The brand issued a public statement citing the importance of respectful behavior and stating that they could no longer align themselves with someone who demonstrated such behavior.
Sana Javed's Professional Journey
Sana Javed's rise to fame has been an inspiring one. From her early days as a model to becoming a sought-after actress, she has established herself as a talented and versatile artist. Her association with various fashion brands has been a significant part of her career, and she has been the face of numerous successful campaigns.
The Role of Social Media
In today's digital age, social media plays a crucial role in shaping public perception. The attitude controversy surrounding Sana Javed quickly gained traction on various social media platforms. People shared their opinions, with some criticizing her behavior while others defending her. The incident became a hot topic, attracting attention from fans, industry insiders, and the general public.
The Fashion Brand's Decision
The decision to drop Sana Javed was not an easy one for the fashion brand. However, they believed it was necessary to uphold their values and maintain their reputation. In their statement, they expressed disappointment over the incident and reaffirmed their commitment to fostering a positive and respectful work environment.
Public Reaction
The public response to the controversy was divided. Supporters of Sana Javed highlighted her past achievements and talent, urging others to consider her contributions to the industry. On the other hand, critics condemned her behavior, emphasizing the importance of professionalism and respect. The incident sparked debates about the responsibility of celebrities to be role models and the consequences of their actions.
Importance of Professional Conduct
The incident involving Sana Javed underscores the significance of maintaining professional conduct, particularly for individuals in the entertainment industry. Celebrities often serve as influencers and role models for their fans, and their actions can have a significant impact on their reputation and career. Attitude controversies like this serve as reminders of the need for accountability and respectful behavior.
Lessons Learned
This controversy offers valuable lessons for both celebrities and individuals in any professional setting. It highlights the importance of being mindful of one's actions and the impact they can have on others. It also serves as a reminder that success and talent alone cannot guarantee a thriving career; professionalism and positive relationships are equally vital.
The Impact on Sana Javed's Career
The aftermath of this controversy raises questions about the potential impact on Sana Javed's career. While her talent and popularity may help her bounce back, the incident serves as a cautionary tale. The entertainment industry is known for its competitiveness and the demand for professionalism. It remains to be seen how this controversy will shape her future prospects and opportunities.
Addressing the Controversy
To address the controversy, Sana Javed may consider issuing a sincere apology, acknowledging her mistakes, and taking responsibility for her behavior. Additionally, engaging in activities that promote positive change and supporting causes that resonate with her audience can help rebuild her reputation over time.
The Role of Brands in Controversies
Brands often face dilemmas when dealing with controversies involving their celebrity endorsers. They must carefully evaluate the situation, considering factors such as their brand values, public perception, and the actions of the individuals involved. How a brand handles a controversy can significantly impact its reputation and relationship with consumers.
Moving Forward
Moving forward, it is essential for both Sana Javed and the fashion brand to learn from this incident. By reflecting on their actions and making necessary changes, they can demonstrate personal growth and a commitment to professionalism. The incident should serve as a reminder for everyone in the industry to prioritize respect, kindness, and accountability.
Conclusion
The attitude controversy that led to Sana Javed being dropped by a fashion brand has shed light on the importance of professional conduct in the entertainment industry. Celebrities, as influential figures, must recognize the impact of their actions and strive to maintain a positive image. The incident serves as a lesson for both celebrities and brands on the significance of upholding values and fostering respectful work environments.