Kim Kardashian Has Entered Her Latest Fashion Phase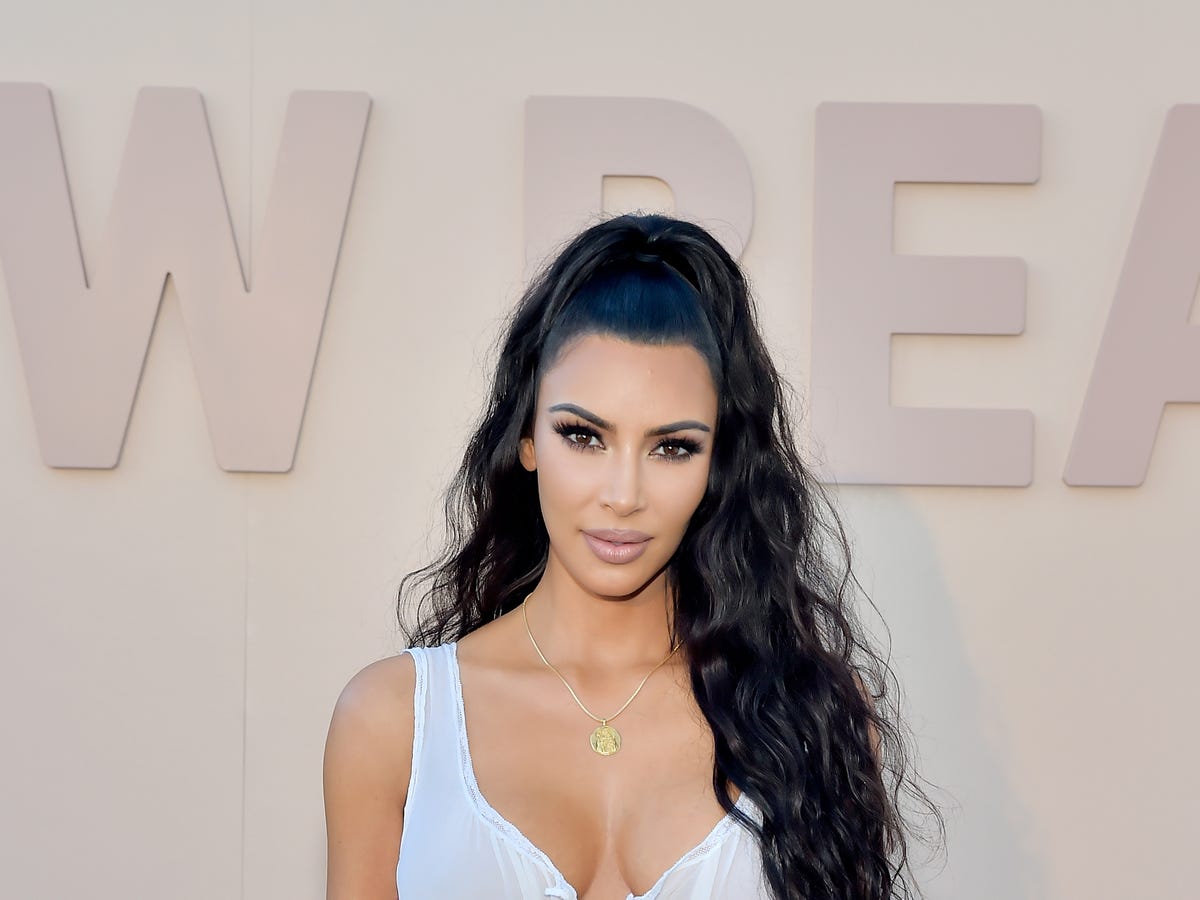 Kim Kardashian is not only a household name but also a fashion icon known for her impeccable sense of style. Over the years, she has constantly reinvented herself and pushed boundaries, making her one of the most influential figures in the fashion industry. From her early days in the spotlight to her latest fashion phase, Kim Kardashian continues to captivate audiences with her bold fashion choices and trendsetting looks.
Kim Kardashian's Style Evolution
Early Fashion Influences
Kim Kardashian's journey as a fashion icon began with her exposure to the world of high-end fashion at a young age. Growing up in a family that values style and glamour, she was influenced by her mother, Kris Jenner, and her sisters' distinctive fashion sensibilities. These early influences played a significant role in shaping Kim Kardashian's personal style and laid the foundation for her future fashion endeavors.
Establishing her Signature Look
As Kim Kardashian started gaining more attention through her reality show "Keeping Up with the Kardashians," she began to develop her signature look. She embraced form-fitting dresses, sleek hairstyles, and flawless makeup, which accentuated her curves and garnered widespread admiration. Her confidence and ability to showcase her best features became an integral part of her fashion identity.
Collaborations with Designers
Kim Kardashian's fashion journey expanded further as she collaborated with renowned designers and fashion houses. Collaborations with designers like Olivier Rousteing of Balmain and Ricardo Tisci of Givenchy helped solidify her status as a fashion trendsetter. These collaborations allowed Kim to experiment with high fashion and incorporate bold and edgy elements into her wardrobe.
Kim Kardashian's Latest Fashion Phase
Breaking Boundaries with Bold Choices
In her latest fashion phase, Kim Kardashian has been pushing boundaries and making daring fashion choices. She has shown a willingness to experiment with unconventional silhouettes, fabrics, and colors. From avant-garde dresses to unexpected combinations, Kim continues to surprise and inspire with her fashion-forward approach.
Embracing Unique Silhouettes
One of the notable aspects of Kim Kardashian's latest fashion phase is her embrace of unique silhouettes. She effortlessly rocks oversized blazers, exaggerated sleeves, and unconventional shapes, adding a touch of drama to her outfits. By choosing pieces that defy traditional norms, she challenges the status quo and encourages others to express their individuality through fashion.
Experimenting with Color and Prints
Kim Kardashian has also been exploring a vibrant color palette and bold prints in her recent fashion choices. She confidently wears vibrant neon hues, animal prints, and geometric patterns, injecting a sense of playfulness and excitement into her wardrobe. Her fearless approach to color and prints serves as an inspiration for fashion enthusiasts looking to add more excitement to their own style.
Incorporating High-End and Streetwear Brands
Kim Kardashian effortlessly blends high-end designer pieces with streetwear brands, creating a unique fusion of luxury and casual elements. She pairs designer dresses with sneakers, and oversized hoodies with tailored pants, showcasing her ability to blend different fashion genres. This fusion of styles has resonated with her audience and has had a significant influence on contemporary fashion trends.
Kim Kardashian's Influence on Fashion Trends
The Power of Kim Kardashian's Social Media
Kim Kardashian's massive following on social media platforms such as Instagram and Twitter has given her the ability to shape and dictate fashion trends. Her posts showcasing her latest outfits, collaborations, and fashion-forward choices instantly become viral and create a ripple effect throughout the fashion world. Fashion enthusiasts eagerly await her next fashion move, making her an influential tastemaker.
Setting Beauty Standards
In addition to her fashion influence, Kim Kardashian has had a profound impact on beauty standards. Her flawless makeup looks, contouring techniques, and bold beauty experiments have inspired countless individuals to explore and embrace their own unique beauty. She has played a significant role in promoting inclusive beauty standards and encouraging self-expression through makeup.
Reviving Vintage and Retro Styles
Kim Kardashian's fashion choices often draw inspiration from vintage and retro styles, reviving iconic trends from the past. From 90s-inspired slip dresses to 80s power shoulders, she effortlessly incorporates nostalgic elements into her modern looks. This fusion of vintage and contemporary styles resonates with a wide range of fashion enthusiasts, bridging the gap between generations and celebrating fashion history.
Promoting Body Positivity and Inclusivity
Kim Kardashian's journey towards body positivity and inclusivity has been instrumental in reshaping the fashion industry's standards. Through her personal style, she embraces her curves and confidently showcases diverse body types. Her fashion choices encourage individuals to embrace their unique bodies and celebrate their individuality, fostering a more inclusive and accepting fashion culture.
Conclusion
Kim Kardashian's fashion evolution has been nothing short of remarkable. From her early influences to her latest fashion phase, she has consistently pushed boundaries, set trends, and inspired countless individuals around the world. Her ability to blend high-end fashion with streetwear, embrace unique silhouettes and colors, and promote body positivity has established her as a true fashion icon. Kim Kardashian continues to captivate the fashion world with her daring choices and unwavering confidence, leaving an indelible mark on the industry.