Fashion Trends To Look For In Spring 2022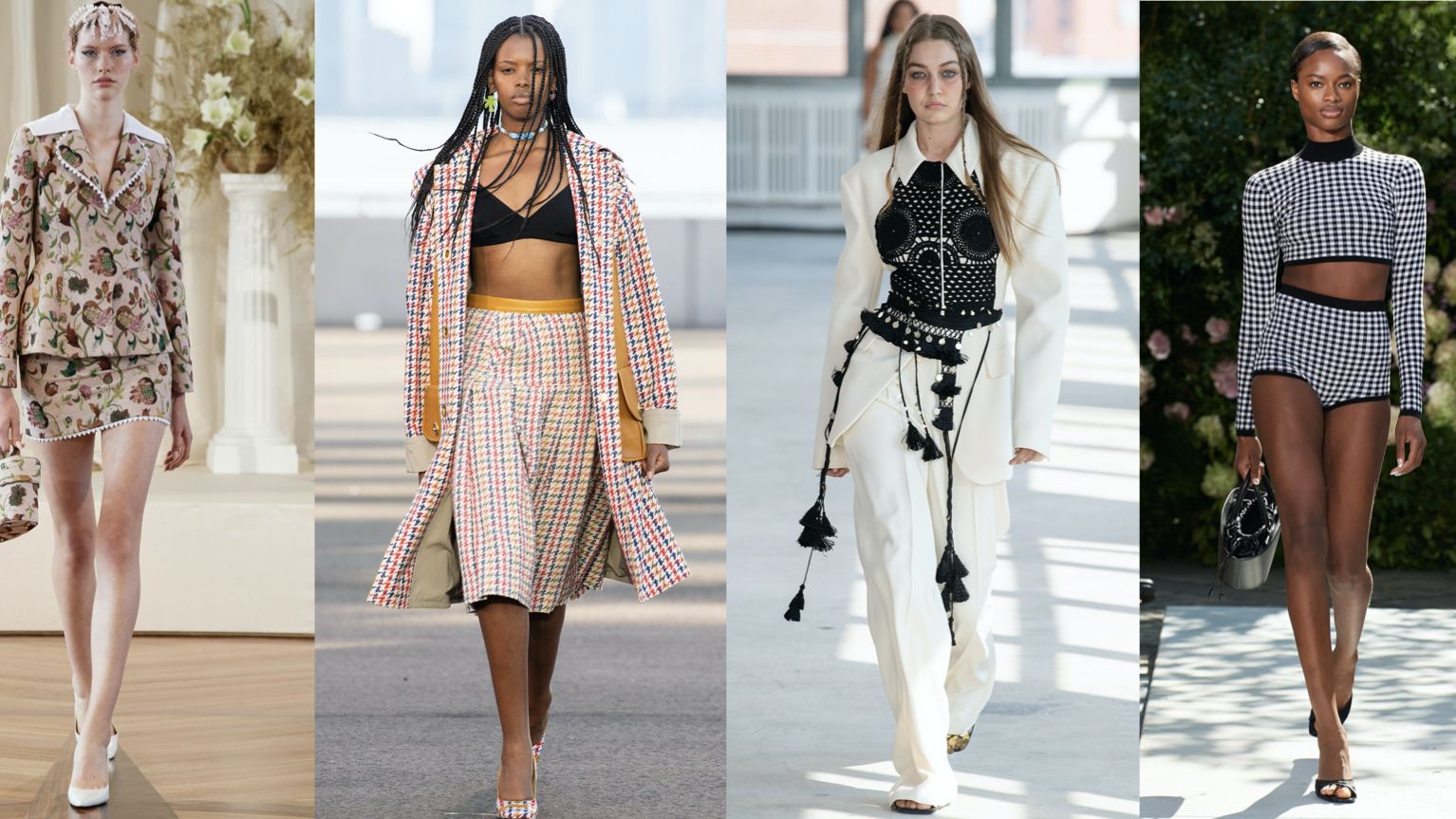 Spring is a season of renewal, and it's the perfect time to refresh your wardrobe and embrace the latest fashion trends. As we bid farewell to the winter chill, the fashion industry is buzzing with anticipation for the upcoming season. In this article, we'll explore the top fashion trends to look for in Spring 2022, from color palettes and silhouettes to prints and accessories. Get ready to embrace the latest styles and make a fashion statement this spring.
Color Palette
When it comes to the color palette for Spring 2022, there are two contrasting trends to watch out for.
Pastel shades
Soft pastel hues will dominate the fashion scene, evoking a sense of femininity and serenity. Expect to see shades like baby blue, blush pink, mint green, and lavender adorning dresses, blouses, and even accessories. These colors are perfect for creating a fresh and delicate look, ideal for the spring season.
Bold and vibrant colors
On the other end of the spectrum, bold and vibrant colors will make a splash this spring. Think fiery reds, electric blues, and sunny yellows. These eye-catching hues will add a pop of excitement to your wardrobe and make a bold fashion statement.
Silhouettes and Shapes
In terms of silhouettes and shapes, Spring 2022 offers a diverse range of options to suit different style preferences.
Oversized and boxy fits
Oversized and boxy fits continue to reign supreme, providing comfort and a relaxed vibe. Wide-legged pants, oversized blazers, and loose-fitting dresses are all the rage this season. Embrace the effortless cool of these roomy silhouettes and enjoy the freedom of movement they offer.
Body-hugging designs
On the other hand, body-hugging designs are making a comeback this spring. Whether it's a fitted midi dress or a tailored suit, accentuating your curves is a key trend. Embrace your body shape and opt for form-fitting garments that celebrate your natural beauty.
Fabrics and Textures
The choice of fabrics and textures can elevate your outfit and add an interesting dimension to your style.
Lightweight and breathable materials
With the arrival of warmer weather, lightweight and breathable materials take center stage. Linen, cotton, and silk blends are perfect for creating breezy and comfortable outfits. These fabrics not only keep you cool but also exude an air of elegance and sophistication.
Textured fabrics and embellishments
To add a touch of glamour to your spring wardrobe, incorporate textured fabrics and embellishments. Ruffles, sequins, and fringe details can transform a simple outfit into a fashion-forward ensemble. Look for garments with intricate textures and decorative elements to make a style statement.
Prints and Patterns
Spring is synonymous with blooming flowers and vibrant colors, making prints and patterns an essential part of the season's fashion trends.
Floral prints
Floral prints never go out of style during springtime. From delicate blossoms to oversized blooms, floral patterns adorn dresses, skirts, and blouses. Embrace the beauty of nature and add a touch of romance to your wardrobe with floral-inspired outfits.
Geometric patterns
For those who prefer a more modern and edgy look, geometric patterns offer a stylish alternative. Triangles, squares, and abstract shapes create visually striking designs. Incorporate geometric patterns into your outfits through statement pieces like blazers, pants, or accessories.
Accessory Trends
No outfit is complete without the perfect accessories to complement your style. Spring 2022 brings some exciting trends in the world of accessories.
Statement earrings
Make a bold statement with oversized and eye-catching earrings. From vibrant hoops to geometric danglers, these accessories will instantly elevate your look. Pair them with a simple outfit to let your earrings steal the show.
Chunky shoes and sandals
Comfort and style go hand in hand with the rise of chunky shoes and sandals. Embrace platform heels, chunky sneakers, and sturdy sandals for a fashion-forward and comfortable approach to footwear. These statement shoes will add an edge to any outfit.
Sustainable Fashion
Sustainable fashion continues to gain momentum as consumers become more conscious of their environmental impact. In Spring 2022, eco-friendly materials and responsible practices take the spotlight.
Eco-friendly materials
Look for garments made from organic cotton, bamboo, or recycled fibers. These materials are not only environmentally friendly but also offer comfort and breathability. Sustainable fashion allows you to make a positive impact while staying on-trend.
Upcycling and recycling initiatives
Many fashion brands are adopting upcycling and recycling initiatives to reduce waste and promote circular fashion. From repurposed fabrics to vintage-inspired designs, these efforts contribute to a more sustainable and ethical fashion industry. Support brands that prioritize recycling and upcycling for a greener future.
Influencer and Celebrity Styles
Influencers and celebrities often set the tone for fashion trends, and Spring 2022 is no exception. Take inspiration from your favorite style icons and incorporate their signature looks into your wardrobe.
Fashion inspiration from influencers
Follow popular influencers on social media platforms to stay updated on the latest fashion trends. From street style to red carpet looks, influencers provide a wealth of inspiration to curate your spring outfits.
Celebrity-endorsed brands
Celebrities often collaborate with fashion brands or launch their own lines. Keep an eye out for celebrity-endorsed collections that reflect their personal style. These collaborations offer a unique opportunity to own pieces that have been influenced by your favorite stars.
Conclusion
Spring 2022 is set to be a season of vibrant colors, diverse silhouettes, and sustainable fashion choices. Embrace the beauty of pastel shades and bold colors, experiment with oversized and body-hugging designs, and incorporate prints and patterns into your outfits. Don't forget to accessorize with statement earrings and chunky shoes for a fashionable touch. And as you stay on-trend, remember the importance of sustainable fashion and the impact it can have on our planet. Stay inspired by influencers and celebrities to curate your unique style. Get ready to step into spring with confidence and embrace the latest fashion trends.