Fashion Designer Elie Tahari Shares Style Tips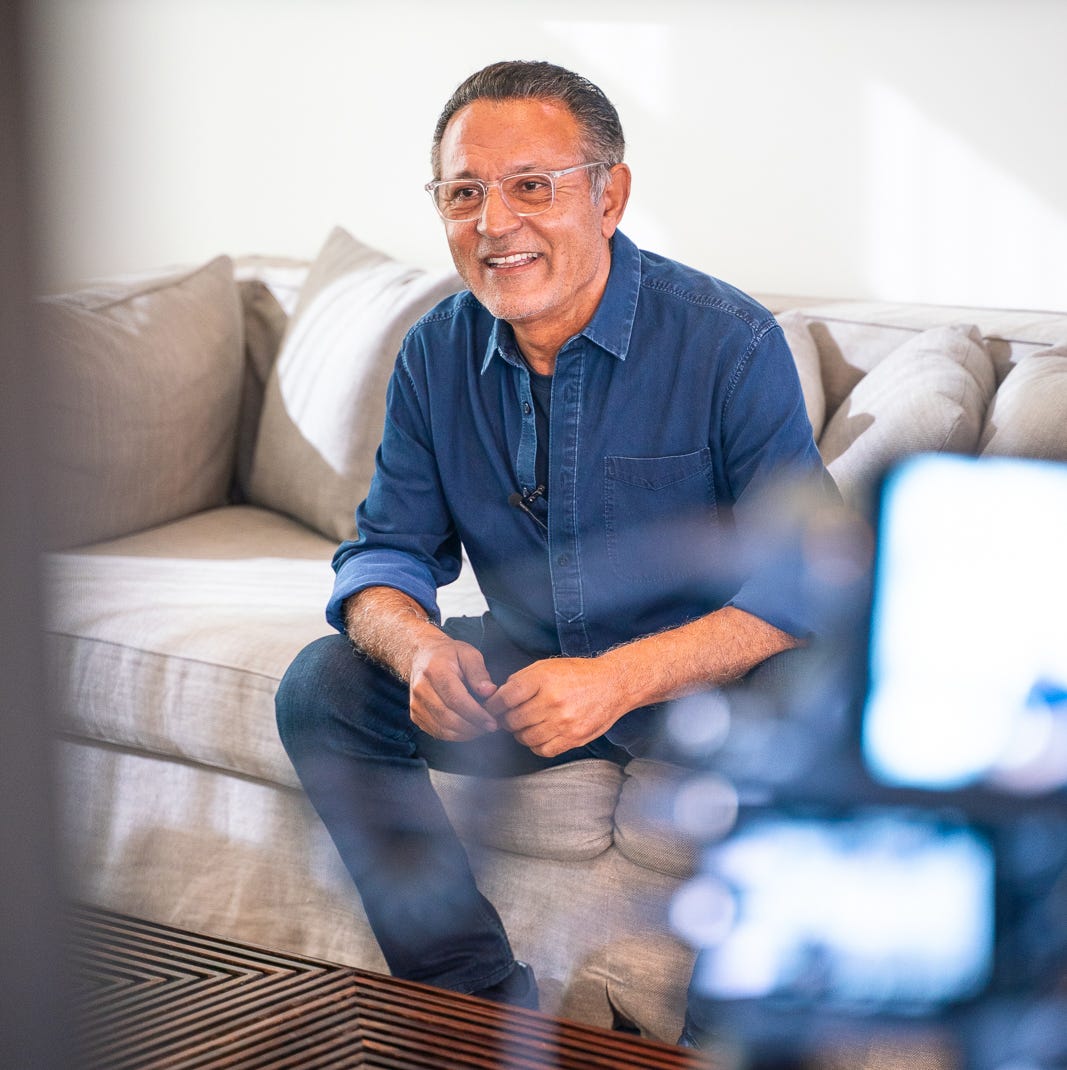 Fashion designer Elie Tahari has made a significant impact on the fashion industry with his timeless and elegant designs. Born in Jerusalem and raised in an orphanage, Tahari's journey to becoming a renowned fashion designer is nothing short of inspiring. With his unique vision and attention to detail, Tahari has successfully built a globally recognized brand that exudes sophistication and style.
Elie Tahari's Fashion Journey
Elie Tahari's passion for fashion ignited at an early age. Growing up, he was surrounded by beautiful fabrics and watched his mother skillfully design clothes for family and friends. Tahari's fascination with clothing and aesthetics led him to pursue a career in fashion.
In the 1970s, Tahari moved to New York City, where he started his fashion career by working at a boutique in Greenwich Village. During this time, he honed his skills and gained valuable experience in the industry. In 1974, Tahari launched his eponymous brand, Elie Tahari, which quickly gained recognition for its impeccable craftsmanship and modern designs.
Style Tips from Elie Tahari
Elie Tahari is known for his impeccable sense of style. Here are some of his style tips that can help you elevate your fashion game:
Embrace timeless classics
Tahari believes that investing in timeless pieces is essential for building a stylish wardrobe. Classic items such as a tailored blazer, a little black dress, and well-fitted trousers are versatile and can be easily mixed and matched with other pieces.
Mix and match different textures
One of Tahari's signature style techniques is combining different textures to create visual interest. Pairing a silk blouse with a leather skirt or a chunky knit sweater with a satin skirt can add depth and dimension to your outfit.
Pay attention to fit and tailoring
According to Tahari, the right fit is crucial for looking polished and put-together. Pay attention to the cut and tailoring of your clothes, and consider getting items altered to achieve a perfect fit. Well-fitted clothing not only flatters your body but also boosts your confidence.
Experiment with accessories
Accessories play a vital role in completing a look. Tahari encourages experimenting with accessories to add personality and flair to your outfits. Whether it's a statement necklace, a bold handbag, or a pair of eye-catching shoes, accessories can elevate even the simplest of outfits.
Confidence is key
Tahari firmly believes that confidence is the key to looking and feeling stylish. Wear clothes that make you feel confident and comfortable in your own skin. When you exude confidence, your style shines through effortlessly.
Elie Tahari's Influence in the Fashion Industry
Throughout his career, Elie Tahari has made a significant impact on the fashion industry. His designs have been worn by influential figures and celebrities, cementing his status as a respected fashion designer. Tahari's work has also been recognized through various collaborations and partnerships with notable brands and designers.
Celebrities and influencers often turn to Elie Tahari for their red carpet appearances and special events. The designer's elegant and sophisticated creations have graced numerous award ceremonies and fashion shows, further solidifying his presence in the industry.
Elie Tahari's Signature Collections
Elie Tahari's brand encompasses a wide range of collections, including women's wear, men's wear, and accessories. Each collection reflects his refined taste and attention to detail.
The women's wear collection showcases Tahari's expertise in creating feminine and tailored pieces. From elegant dresses to tailored blazers, his designs embrace modernity while staying true to classic silhouettes. The men's wear collection combines tailored suiting with a contemporary twist, offering refined options for the modern man. Additionally, the brand's accessories and footwear collection features beautifully crafted handbags, shoes, and accessories that complement the overall aesthetic of the brand.
Elie Tahari's Impact on Sustainable Fashion
Elie Tahari has also embraced sustainability and ethical practices in the fashion industry. The brand is committed to reducing its environmental footprint by using eco-friendly materials and implementing sustainable manufacturing processes. Tahari recognizes the importance of responsible fashion and aims to create designs that are not only stylish but also mindful of the planet.
Conclusion
Fashion designer Elie Tahari's timeless designs and style tips continue to inspire fashion enthusiasts around the world. From embracing classics to experimenting with textures and accessories, Tahari's approach to fashion encourages individuals to express their personal style with confidence. Through his sustainable practices and commitment to ethical fashion, Tahari sets an example for the industry, reminding us that fashion can be both stylish and responsible.