Fashion brand MCM partners with Crocs for cool collaboration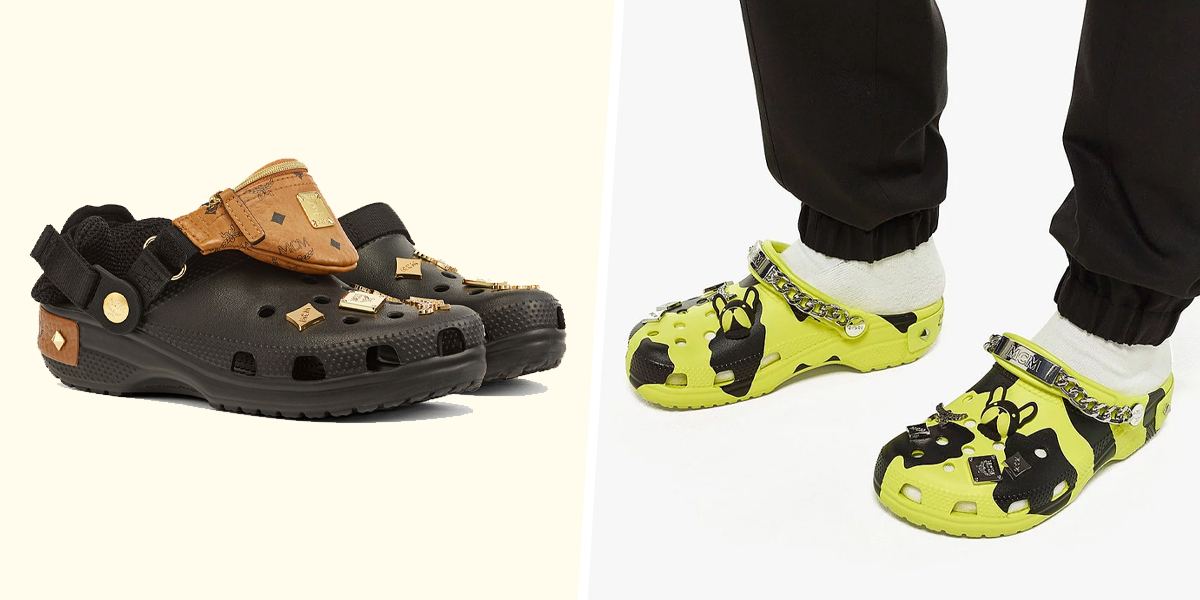 Fashion collaborations have become a popular trend in the industry, often bringing together two distinct brands to create unique and exciting collections. In an unexpected and daring move, luxury fashion brand MCM has recently joined forces with the iconic footwear brand Crocs for a one-of-a-kind collaboration. This groundbreaking partnership has captured the attention of fashion enthusiasts worldwide, combining the stylish aesthetics of MCM with the comfort and versatility of Crocs.
MCM and Crocs: A Match Made in Fashion Heaven
The Rise of MCM and Crocs in the Fashion Industry
MCM, known for its high-quality leather goods and distinct monogram patterns, has experienced a significant resurgence in recent years. The brand's modern take on luxury fashion has attracted a new generation of consumers seeking both style and individuality. On the other hand, Crocs, initially renowned for their practicality, have undergone a remarkable transformation to become a fashion statement. These comfortable clogs have gained popularity due to their distinctive design and ability to transcend traditional fashion norms.
Unique Features of MCM and Crocs
MCM is celebrated for its innovative designs that blend contemporary aesthetics with timeless elegance. The brand's products often feature its iconic monogram patterns, creating a distinctive and recognizable style. Crocs, on the other hand, are renowned for their unmatched comfort and versatility. The lightweight and ergonomic design of Crocs footwear, coupled with the availability of vibrant colors and accessories, have won over a diverse customer base.
The Collaborative Collection: A Fusion of Style and Comfort
Unveiling the MCM x Crocs Collection
The collaboration between MCM and Crocs has resulted in a collection that defies expectations and showcases the creative synergy between the two brands. The collaborative collection features a range of Crocs silhouettes embellished with MCM's iconic monogram patterns, adding a touch of luxury to the comfortable footwear. This fusion of style and comfort creates a unique and unexpected aesthetic that appeals to fashion-forward individuals.
Iconic MCM Designs on Crocs Silhouettes
The MCM x Crocs collaboration allows fashion enthusiasts to enjoy the best of both worlds. The iconic MCM monogram is seamlessly incorporated into the design of Crocs, creating a visually striking combination. Whether it's the classic clogs or other Crocs styles, the integration of MCM's signature patterns elevates the footwear to a new level of sophistication.
Customization Options and Limited Editions
One of the most exciting aspects of the MCM x Crocs collaboration is the ability for customers to personalize their footwear. With a wide range of accessories and embellishments available, individuals can express their unique style by customizing their MCM x Crocs. Additionally, the collection includes limited edition releases, adding an element of exclusivity that further enhances its desirability.
Embracing the Unexpected: Fashion's Love for Unconventional Collaborations
The Power of Collaborations in the Fashion Industry
Collaborations have become a powerful tool in the fashion industry, allowing brands to tap into new markets and create buzz around their products. By joining forces, brands can leverage each other's strengths and reach a wider audience. Fashion collaborations have evolved beyond traditional boundaries, enabling unexpected pairings that challenge preconceived notions of style.
MCM and Crocs: Breaking Boundaries
The partnership between MCM and Crocs exemplifies the industry's willingness to embrace unconventional collaborations. This unexpected pairing demonstrates the ability to blend luxury fashion with casual footwear, challenging traditional notions of what constitutes high-end design. The collaboration not only attracts existing fans of MCM and Crocs but also introduces both brands to new customers who may be drawn to the unique fusion of styles.
The Hype and Popularity of the MCM x Crocs Collaboration
Fashion Influencers and Celebrities Embrace the Collection
As with any highly anticipated fashion collaboration, the MCM x Crocs collection has garnered attention from fashion influencers and celebrities alike. Influential figures in the industry have been spotted wearing and endorsing the collection, amplifying its reach and desirability. By aligning themselves with this daring collaboration, fashion-forward individuals can showcase their ability to embrace innovation and challenge fashion norms.
Social Media Buzz and Consumer Excitement
Social media platforms have played a crucial role in generating excitement around the MCM x Crocs collaboration. The unique and eye-catching designs have captivated online audiences, resulting in a surge of consumer interest. Hashtags related to the collaboration have trended, with fans sharing their enthusiasm and anticipation for the collection's release. This online buzz has created a sense of urgency and exclusivity, further fueling consumer demand.
Conclusion
The partnership between MCM and Crocs has proven to be a groundbreaking collaboration that merges the worlds of luxury fashion and casual footwear. The MCM x Crocs collection represents a unique fusion of style and comfort, allowing individuals to express their fashion-forward sensibilities without compromising on comfort. This collaboration showcases the industry's ability to push boundaries and embrace unexpected pairings, appealing to a diverse range of consumers who value both style and individuality.