Design Elements in Your Favorite Fashion Boutiques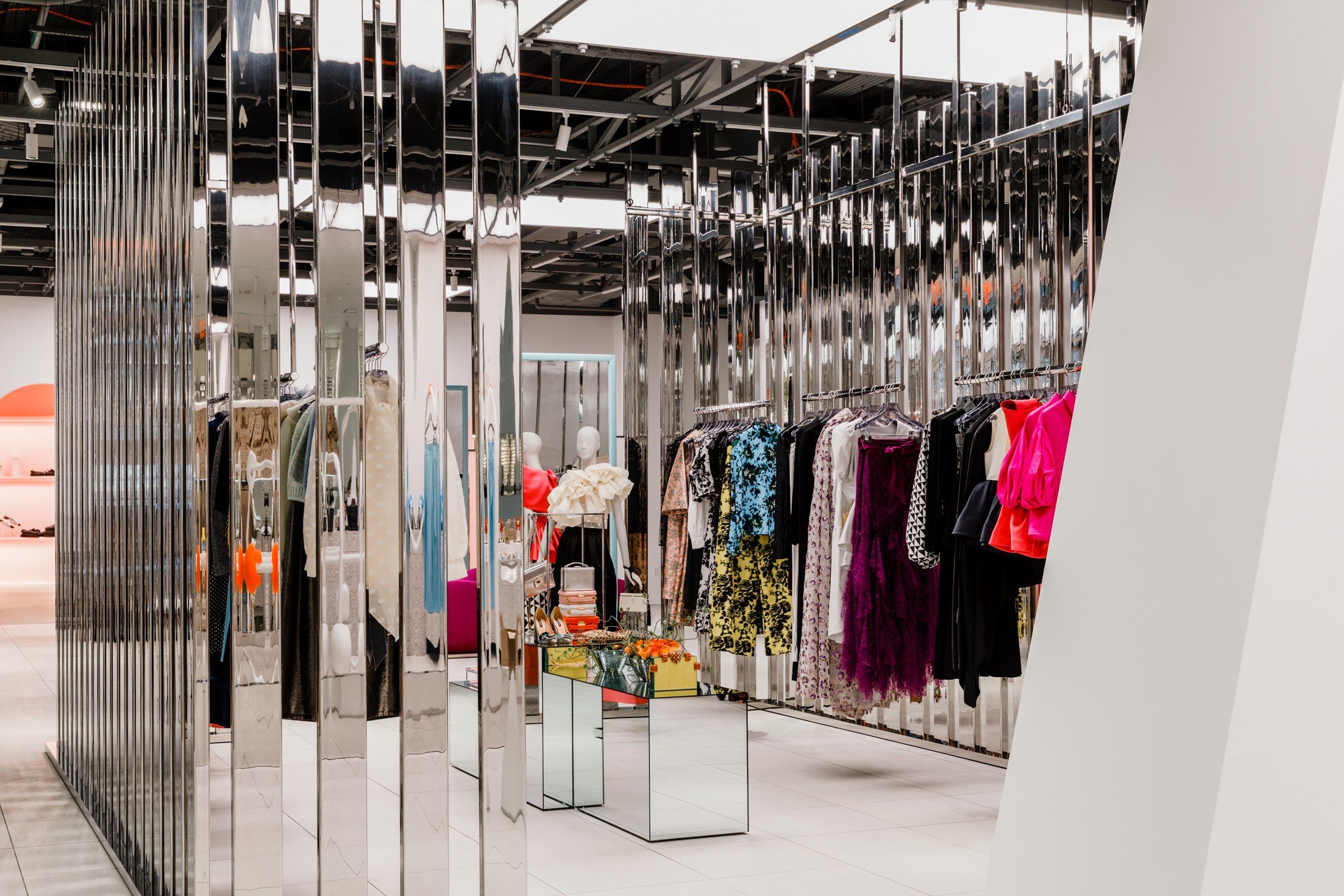 When you step into your favorite fashion boutique, have you ever wondered what makes the atmosphere so captivating and appealing? It's not just about the clothes or accessories on display; it's also the thoughtful design elements that create an immersive and memorable experience. In this article, we will explore the various design elements that contribute to the ambiance and aesthetics of fashion boutiques.
In the world of fashion, presentation is everything. Design elements in fashion boutiques encompass a range of visual, textural, and branding components that work together to create a cohesive and enticing environment for shoppers. These elements play a crucial role in establishing a brand's identity, attracting customers, and enhancing the overall shopping experience.
Visual Elements
1. Color Palette and Ambiance
Color is a powerful tool in creating a desired ambiance within a fashion boutique. Different color palettes evoke various emotions and set the tone for the shopping experience. Warm tones like red and orange can create a vibrant and energetic atmosphere, while cooler tones like blue and green promote calmness and relaxation. A well-chosen color scheme can enhance the brand's identity and reflect its personality.
2. Lighting and Product Showcase
Lighting plays a crucial role in highlighting and showcasing merchandise effectively. Well-placed lighting fixtures can draw attention to specific areas or products, creating focal points within the boutique. Ambient lighting sets the overall mood, while accent lighting can be used to create dramatic effects or highlight specific features. The right balance of lighting enhances the visual appeal and helps customers appreciate the details of each product.
3. Layout and Spatial Design
The layout and spatial design of a fashion boutique influence the flow of customers and their interaction with the merchandise. A well-designed layout ensures ease of navigation and encourages exploration. Strategic placement of racks, shelves, and display areas creates a harmonious balance between visibility and accessibility. Attention to the arrangement of clothing racks, fitting rooms, and checkout counters ensures a smooth and enjoyable shopping experience.
Interior Design Elements
1. Flooring, Walls, and Ceilings
The choice of flooring, wall treatments, and ceiling design significantly contributes to the overall ambiance of a fashion boutique. High-quality flooring materials like polished wood or elegant tiles can add a touch of sophistication. Walls can be adorned with textured wallpapers, murals, or artistic displays to create visual interest. Ceilings, often overlooked, can be enhanced with decorative elements or unique lighting fixtures to elevate the boutique's atmosphere.
2. Furniture and Fixtures
Furniture and fixtures in a fashion boutique serve both functional and aesthetic purposes. Display tables, shelves, and racks should be visually appealing while providing ample space for showcasing merchandise. Comfortable seating areas create inviting spaces for customers to relax and try on items. The choice of furniture materials, such as sleek metal, warm wood, or luxurious velvet, can contribute to the overall theme and style of the boutique.
3. Mirrors and Illusion of Space
Mirrors are essential design elements in fashion boutiques, serving both practical and decorative purposes. Well-placed mirrors create an illusion of space, making the boutique feel more expansive. Mirrors also allow customers to view themselves from different angles while trying on clothes, enhancing their overall shopping experience.
Display and Visual Merchandising
1. Window Displays
Window displays are a vital tool for attracting potential customers. They provide a glimpse into the boutique's offerings and capture the attention of passersby. Creative and eye-catching window displays, updated regularly to reflect new arrivals or seasonal themes, entice customers to step inside and explore further.
2. Mannequins and Outfit Presentations
Mannequins are an integral part of visual merchandising in fashion boutiques. They serve as living canvases, showcasing outfits in a way that allows customers to visualize how they would look when worn. Well-dressed mannequins can inspire customers and provide styling ideas, encouraging them to make purchases.
3. Signage and Graphics
Clear and well-designed signage is essential for guiding customers through the boutique and helping them find specific areas or products. Thoughtful graphics and typography can contribute to the boutique's branding and create a visually cohesive environment. Properly placed signs and labels ensure a smooth shopping experience and reduce customer confusion.
Textural Elements
1. Fabrics and Textures in Interiors
Incorporating various fabrics and textures in boutique interiors adds depth and visual interest. Soft textiles like plush carpets or velvet upholstery can create a sense of luxury and comfort. Textured walls, such as exposed brick or textured paint, provide a unique backdrop for the displayed merchandise. The interplay of different textures adds tactile appeal and elevates the overall aesthetic experience.
2. Tactile Materials in Display and Furnishings
Tactile materials in display items and furnishings further enhance the sensory experience for customers. From the smooth touch of a leather handbag to the intricate details of embroidered fabrics, these elements create a connection between the shopper and the products. Carefully selecting materials with different tactile qualities adds a layer of luxury and exclusivity to the boutique.
3. Incorporating Texture in Display Items and Furnishings
Using textured elements in displays and furnishings can make a significant impact on the overall ambiance. For example, a display shelf with a distressed wood finish adds a rustic touch, while metallic accents can provide a modern and sleek feel. Attention to detail in the selection of materials and finishes ensures cohesiveness and adds depth to the boutique's design.
Branding and Identity
1. Incorporating the Brand's Visual Identity
Fashion boutiques often have unique brand identities that set them apart from competitors. Integrating the brand's visual identity elements, such as the logo, color scheme, and typography, reinforces brand recognition and consistency. From the storefront to the packaging, every touchpoint should reflect the boutique's brand and create a cohesive experience for customers.
2. Unique Touches and Personalization
To create a memorable shopping experience, fashion boutiques often incorporate unique touches that reflect their personality and resonate with their target audience. This could include custom-made fixtures, artistic installations, or personalized customer interactions. These unique elements create a sense of exclusivity and make customers feel special.
3. Consistency in Design Elements
Consistency is key when it comes to design elements in fashion boutiques. From the storefront to the interior decor, maintaining a consistent theme, color palette, and overall aesthetic creates a cohesive and visually pleasing environment. Consistency builds trust with customers and reinforces the boutique's brand identity.
Integration of Technology
1. Digital Displays and Interactive Elements
Technology integration can enhance the shopping experience in fashion boutiques. Digital displays can showcase dynamic content, such as fashion shows or behind-the-scenes videos, creating a sense of excitement and engagement. Interactive elements, like touchscreen product catalogs or virtual styling assistants, allow customers to explore the boutique's offerings in a personalized and immersive way.
2. Online Integration
In the digital age, online integration is crucial for fashion boutiques. Seamless integration between the physical boutique and the online store ensures a consistent brand experience for customers. Features like click-and-collect, virtual shopping appointments, and easy-to-use websites make the shopping journey convenient and accessible for customers.
3. Smart Mirrors and Virtual Try-On Systems
Smart mirrors and virtual try-on systems revolutionize the way customers experience fashion in boutiques. Smart mirrors can provide interactive features like adjustable lighting, virtual outfit coordination, and size recommendations. Virtual try-on systems enable customers to digitally try on clothes without physically changing, saving time and enhancing the convenience of the shopping process.
Creating an Engaging Environment
1. Background Music and Mood
Background music sets the mood in fashion boutiques and contributes to the overall shopping experience. Carefully selected music can create a relaxed and enjoyable atmosphere, encouraging customers to spend more time exploring the boutique. The choice of music should align with the boutique's brand image and target audience.
2. Scent Marketing
Scent marketing is an emerging trend in fashion boutiques that appeals to the sense of smell. Fragrances can create a sensory experience and evoke emotions, enhancing customers' connection with the boutique. Well-chosen scents that align with the boutique's brand identity can leave a lasting impression on customers.
3. Comfortable Seating Areas
Incorporating comfortable seating areas within fashion boutiques allows customers to take a break and relax while shopping. Comfortable chairs or benches provide a space for customers to try on shoes or accessories, browse through lookbooks, or have a conversation with friends. Thoughtfully designed seating areas enhance the overall shopping experience and encourage customers to stay longer.
Sustainability and Eco-Friendly Design
1. Use of Recycled Materials and Sustainable Practices
As sustainability becomes increasingly important, fashion boutiques are embracing eco-friendly design elements. Using recycled or upcycled materials in displays, furnishings, and packaging showcases a commitment to environmental responsibility. Implementing sustainable practices, such as energy-efficient lighting and water-saving measures, also contributes to a greener boutique environment.
2. Energy-Efficient Lighting and Heating Systems
Energy-efficient lighting and heating systems not only reduce the boutique's environmental impact but also contribute to cost savings. LED lighting, for example, provides ample illumination while consuming less energy. Efficient heating systems ensure a comfortable environment for customers while minimizing energy waste.
3. Showcasing Eco-Friendly Fashion Brands
Fashion boutiques can promote sustainability by showcasing and supporting eco-friendly fashion brands. By curating a selection of sustainable clothing and accessories, boutiques can educate customers about the importance of conscious fashion choices and contribute to a more sustainable industry.
Conclusion
Design elements in your favorite fashion boutiques play a crucial role in creating a visually appealing and immersive shopping experience. From the color palette and lighting to the layout and branding, every element is carefully considered to enhance the ambiance and reflect the boutique's identity. The integration of technology, attention to textural details, and commitment to sustainability further elevate the overall shopping journey. Next time you step into a fashion boutique, take a moment to appreciate the thoughtful design elements that make it a truly unique and enjoyable destination.