4 Best Short Nail Ideas and Inspiration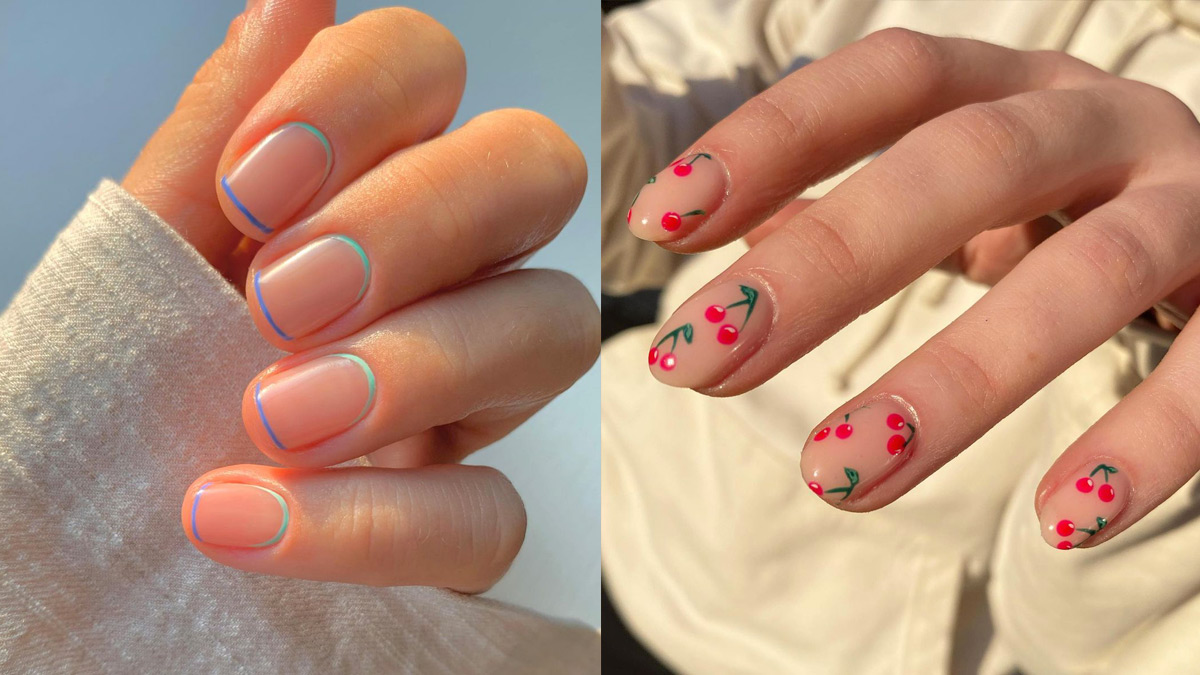 When it comes to nail care and style, having short nails doesn't mean you have to compromise on creativity. In fact, short nails can be just as stylish and trendy as longer ones. Whether you prefer a classic look or want to experiment with unique designs, here are four of the best short nail ideas and inspiration to help you rock your manicure game.
Having short nails can be both practical and fashionable. They are easier to maintain and less prone to breakage. Plus, short nails can still make a statement with the right nail art and color choices. In this article, we will explore various ideas and inspiration for short nails, including nail shapes, nail art designs, color ideas, and accent nail options.
1. Nail Shape Matters
The shape of your nails plays a significant role in the overall look and feel of your manicure. Here are four popular nail shapes for short nails:
1.1 Oval Nails
Oval nails are a classic and versatile choice for short nails. This shape elongates the fingers and provides an elegant and feminine appearance. Oval nails are ideal for those who want a sophisticated yet understated look.
1.2 Square Nails
Square nails offer a chic and modern vibe. They provide a clean and polished look, making them perfect for both professional and casual settings. Square nails work well with various nail art designs, from minimalist to bold patterns.
1.3 Almond Nails
Almond nails are an excellent choice for short nails as they create the illusion of length. This shape features tapered sides and a rounded tip, resembling the shape of an almond. Almond nails exude elegance and are often associated with a glamorous and refined style.
1.4 Round Nails
Round nails are a classic and timeless option. This shape follows the natural curve of the fingertip, offering a soft and feminine look. Round nails are suitable for those who prefer a natural and low-maintenance manicure.
2. Nail Art and Designs
Nail art is a fantastic way to express your creativity and add personality to your manicure. Here are four nail art designs that work exceptionally well on short nails:
2.1 Minimalistic Nail Art
Minimalistic nail art focuses on simplicity and clean lines. It often involves using negative space, geometric shapes, and subtle accents. This design is perfect for those who prefer a more understated and sophisticated look.
2.2 French Tips
The classic French manicure is a timeless choice for short nails. It involves painting the tips of the nails with a neutral color and creating a clean, natural look. French tips can be customized with different colors and variations, adding a touch of elegance to your nails.
2.3 Geometric Patterns
Geometric patterns are bold and eye-catching, making them ideal for short nails. Triangles, squares, and lines can be combined to create striking designs. Geometric nail art allows you to experiment with various colors and shapes, adding a modern and artistic flair to your manicure.
2.4 Negative Space Nail Art
Negative space nail art involves leaving a portion of the nail bare to create unique and artistic designs. This style can be achieved by using tape or stencils to create geometric cutouts or leaving strategic areas unpainted. Negative space nail art is trendy and gives a fresh and modern look to short nails.
3. Color Ideas for Short Nails
The right choice of nail polish color can enhance the beauty of your short nails. Here are four color ideas that work exceptionally well:
3.1 Nude and Neutral Shades
Nude and neutral shades are timeless and versatile. They complement various skin tones and are suitable for any occasion. From light beige to soft pink, nude and neutral shades provide an elegant and sophisticated look for short nails.
3.2 Bright and Bold Colors
Short nails can handle bright and bold colors with ease. Vibrant hues like red, orange, or electric blue can make a bold statement. These colors are perfect for expressing your personality and adding a pop of color to your overall style.
3.3 Pastel Hues
Pastel hues offer a delicate and feminine touch to short nails. Soft shades like lavender, mint green, or baby blue are perfect for achieving a dreamy and romantic look. Pastel colors are versatile and can be combined for an ombre effect or used as a base for nail art designs.
3.4 Metallic and Glitter
For a glamorous and eye-catching manicure, metallic and glitter nail polishes are the way to go. These shades add a touch of sparkle and shine to short nails, making them stand out. Whether you prefer silver, gold, or holographic glitter, metallic and glitter polishes can elevate your nail game.
4. Accent Nail Ideas
Accent nails are a fantastic way to add an extra touch of creativity to your manicure. Here are four accent nail ideas for short nails:
4.1 Rhinestones and Gems
Rhinestones and gems can be applied to one or multiple nails to create a dazzling effect. These small adornments can be arranged in various patterns or used as a focal point. Rhinestones and gems are perfect for special occasions or when you want to make a statement.
4.2 Foil Accents
Foil accents add a metallic sheen to your nails. They can be applied in strips, shapes, or as a full nail cover. Foil accents provide a unique and luxurious look that catches the light and draws attention to your short nails.
4.3 Stickers and Decals
Stickers and decals offer an easy and convenient way to achieve intricate nail designs. From floral patterns to abstract art, stickers and decals can instantly transform your short nails into mini works of art. They are perfect for those who want a professional-looking manicure without the need for advanced painting skills.
4.4 Textured Accents
Textured accents involve using special nail polishes or techniques to create a tactile effect on your nails. Examples include matte finishes, velvet textures, or 3D effects. Textured accents add depth and dimension to your short nails, making them visually interesting and unique.
Conclusion
Short nails can be just as fashionable and stylish as longer ones. By choosing the right nail shape, exploring various nail art designs, experimenting with colors, and incorporating accent nail ideas, you can create a stunning manicure that reflects your personal style. Embrace the beauty of short nails and let your creativity shine.